"Cry Wolf" (2005) is a film that is included in the horror genre. According to the IMDb site, it is also a mystery and drama film. "Cry Wolf" is a movie that is not very well received by the audience, if we analyze the marks received on different specialized websites.
"Cry Wolf" box office
For any movie, the incomes that are generated after the premiere are extremely important. All the producers and directors are trying to create the best movies in the world in order to earn as much money as possible. "Cry Wolf" movie had a box office that was evaluated at an amount that is higher than $ 15,500,000. This box office is composted by a domestic income that is evaluated at the amount of $ 10,000,000 and an international income, which is a little bit higher than $ 5,500,000. Comparing this box office for the movie "Cry Wolf" (2005) with others movies' box office, we may say that the incomes are low. For example, the highest box office is evaluated at the amount of almost $ 2,800,000,000 for "Avatar" (2009). Comparing with other movies in the horror genre, "Cry Wolf" has also a small value of box office. On the first places in the box office rank in the horror films genre we may mention movies such as "I am Legend" (2007) having a box office estimated at the amount of $ 256,400,000, "Hannibal" (2001) with $ 165,100,000 or "The Blair Witch Project" (1999) with a box office estimated at the amount of $ 140,500,000. As you can see, "Cry Wolf" is not very close to the front of this rank. But if we compare the box office for "Cry Wolf" (2005) with the budget of this movie, which was $ 1,000,000, then we may say that this movie is a success.

"Cry Wolf" critics
If the box office of a movie has low values, we expect to have also more negative critics than positive ones for that movie. There are many websites where movies may be evaluated. Some of the most important are IMDb, Rotten Tomatoes, Box Office Mojo or Metacritic. Taking one by one these websites we will see that the evaluation is mostly on the negative side for "Cry Wolf". For example, IMDb gives 5.9 of 10, based on the user evaluation. On the other hand, Rotten Tomatoes give an evaluation of 3.9 of 10 for this horror film. Metacritic is another website that has an unfavorable evaluation, with an evaluation of 39 of 100. If we analyze these specialized websites in movies evaluation, we may say that the majority of these evaluations have unfavourable critics. Most of the unfavourable critics are based on several arguments such as violence, sexuality or terror images.
From critical reception and box office, "Cry Wolf" (2005) may be considered a movie that was very little appreciated. But despite these unfavourable critics, there are also some persons who appreciate this horror film. There are opinions that appreciate "Cry Wolf" as one of the best movies in the horror genre.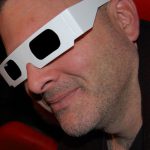 Who does not like to watch the thrilling horror movies that can scare the hell out of you and leave you out in a creepy state! Even if you have the heart of a deer, you will at least desire to watch a horror movie once in a while.